Authors, Promote Your Book to 4 Million Readers. Become A Bestselling Author.
Free Kindle Books – African American
Free Book of the Day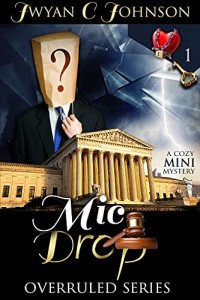 *Mic Drop – A Cozy Mini-Mystery by Jwyan C. Johnson. Price: $0. Genre: African American Mystery of the Day, Sponsor, Controversial rap star switches lawyers for courtroom war king. Rated: 5 stars on 1 Reviews. 201 pages. ASIN: B099DN6SSZ.
*** African American
Make it Right by Willie Mae Jackson MD MA. Price: Free. Genre: African American Mystery, Suspense. Rated: 4.3 stars on 177 Reviews. 254 pages. ASIN: B08M5HS9N2.
SAVE with Free Books & $1 Box Sets & Free Box Sets in more Genres!
Save Money – Free Books & Free Box Sets IN YOUR FAVORITE NICHE!